Retails Systems Australia - pub POS, club POS, bar POS, hotel POS, bottle shop POS, restaurant POS, cafe POS, retail POS, Point of Sale, Sydney POS, NSW POS, QSR, Quick Service Restaurants
The Point Of Sale system you must have!
my POS will meet all your needs in the running of:
Bars

Pubs

Clubs

Cafés

Restaurants

Bottle Shops

Clothing

General Merchandise/Retail Stores
With over 30 years experience, it has to be a valuable asset to your business
my POS has now been providing top-of-the-line Point of Sale Packages and Software Systems to Australian businesses for over 30 years!
my POS is the most advanced, robust, and longest serving Point of Sale system on the market today.
Your business is never too large or small for my POS. my POS will meet all your business needs in the operation of pubs, bars, clubs, bottle shops and restaurants, as well as petrol, video rental and general retail businesses. Our experienced and professional staff will provide on going support during your installation as well as throughout your post-installation period.
To find out more about how my POS can improve the running of your business, please don't hesitate to contact our friendly sales staff to obtain a quote, or to arrange an obligation-free demonstration.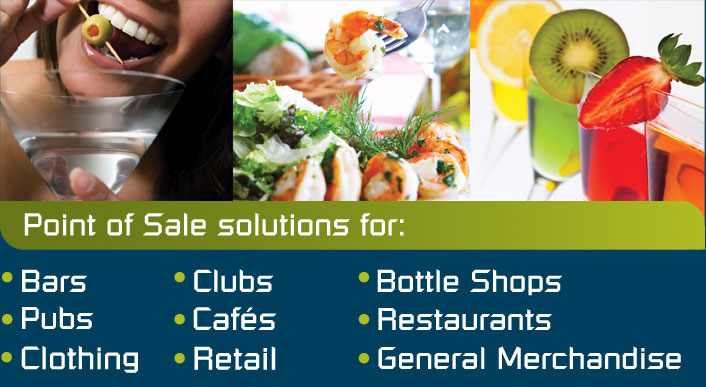 25th October 2010
Dear Glen,
We would like to take this opportunity to say thank you for our new RSAPOS system. Now that we have had a few weeks to adjust and feel comfortable with it, we can see the benefits it is having to the business, our customers and day to day running of the shop.
One of the main reasons we have been pleased to deal with RSAPOS has been due to the installation and after sales service. We would especially like to mention your system installer Bill Hatzimitros. On the day of installation Bill was efficient, patient and very helpful. He ensured we were comfortable with the system before going live with it and ensured our numerous mistakes were fixed. He not only helped with setting up the POS system but was also able to transfer data from our old computer to the new one for us. I'm sure Bill is an invaluable member of your team and we believe he would be an asset to any business.
Subsequent to the installation Bill and the rest of your telephone support team have been very helpful with our questions and problems.
Once again, thank you and we look forward to dealing with you in the future.
Kind Regards,
The Mollymook Fine Wines Team

Specials for December...
Latest News